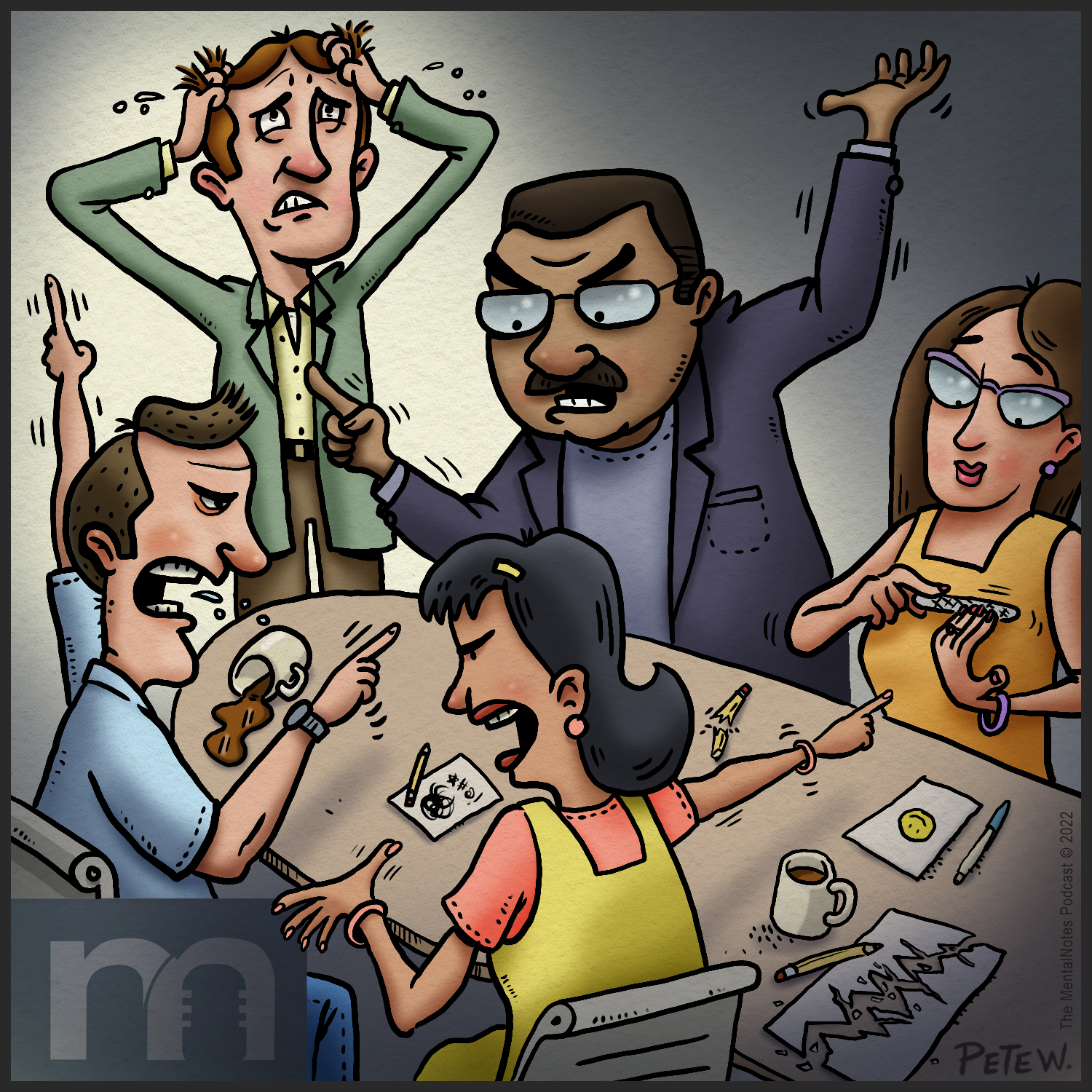 SCOTT DOW:
"The way you handle disagreements internally has a huge influence on your reputation. And the further you go in your career, the more disagreements you're going to have.
A disagreement is just a different opinion.
When you share an opinion, that's a 'discussion'.

When your opinion is different, that's a 'disagreement'.

And when your opinion has to win, that's a 'debate'.
Remember, a disagreement doesn't have to become a debate. It's not who's right, it's what's right. And differing opinions can both be right.
Now, if you're doing your job right, you're going to have disagreements all the time. You're going to have them with your boss, co-workers, and your employees.
To be successful, you'll have to thrive in the diverse, collaborative workplace. 'Diverse' means people with different backgrounds, experiences, and opinions. And 'collaborative' means you work on decisions, problems, and plans together.
So you're going to have a lot of discussions that turn into disagreements and even debates, and you want to get really good at doing it.
Three principles I want you to keep in mind:
The first principle is this: a disagreement is diversity in action. If everyone agrees, or they're hiding their true opinions, you have no diversity. All you've got is group think. So encourage and celebrate discussions that become disagreements.
Second principle is this: every disagreement is a learning opportunity. It's an exchange of knowledge and experience. When you let people unpack their opinions, you see their expertise in action. So be open-minded, curious, and optimistic.
And the third principle is this: effective disagreement takes skill. You can disagree without being disagreeable. When opinions begin to clash and compete, debates break out when they really don't need to. So you got to practice your style of disagreement, and you got to be a role model.
So a couple of takeaways.
First, part of your job is to disagree with your boss. You owe them your honest opinion, and you can learn from their opinion. You can disagree with their decision and still support their decision. So embrace disagreements with your boss.

Second, most of your disagreements are going to be with cross-functional peers. I mentioned your reputation earlier. Every manager has a cross-functional reputation. You're either good to work with or hard to work with. So remember, your style of disagreement is either going to hold you back or it's going to get you ahead.

And finally, encourage your people to disagree with you because they'll be more confident, motivated, and loyal to you when they do. Nothing builds trust in your people than the permission to freely share their opinions."
OUTRO:
Thanks for listening. You can email us at info@mentalnotes.com. Feel free to share with your colleagues, and follow us on all major podcast platforms.