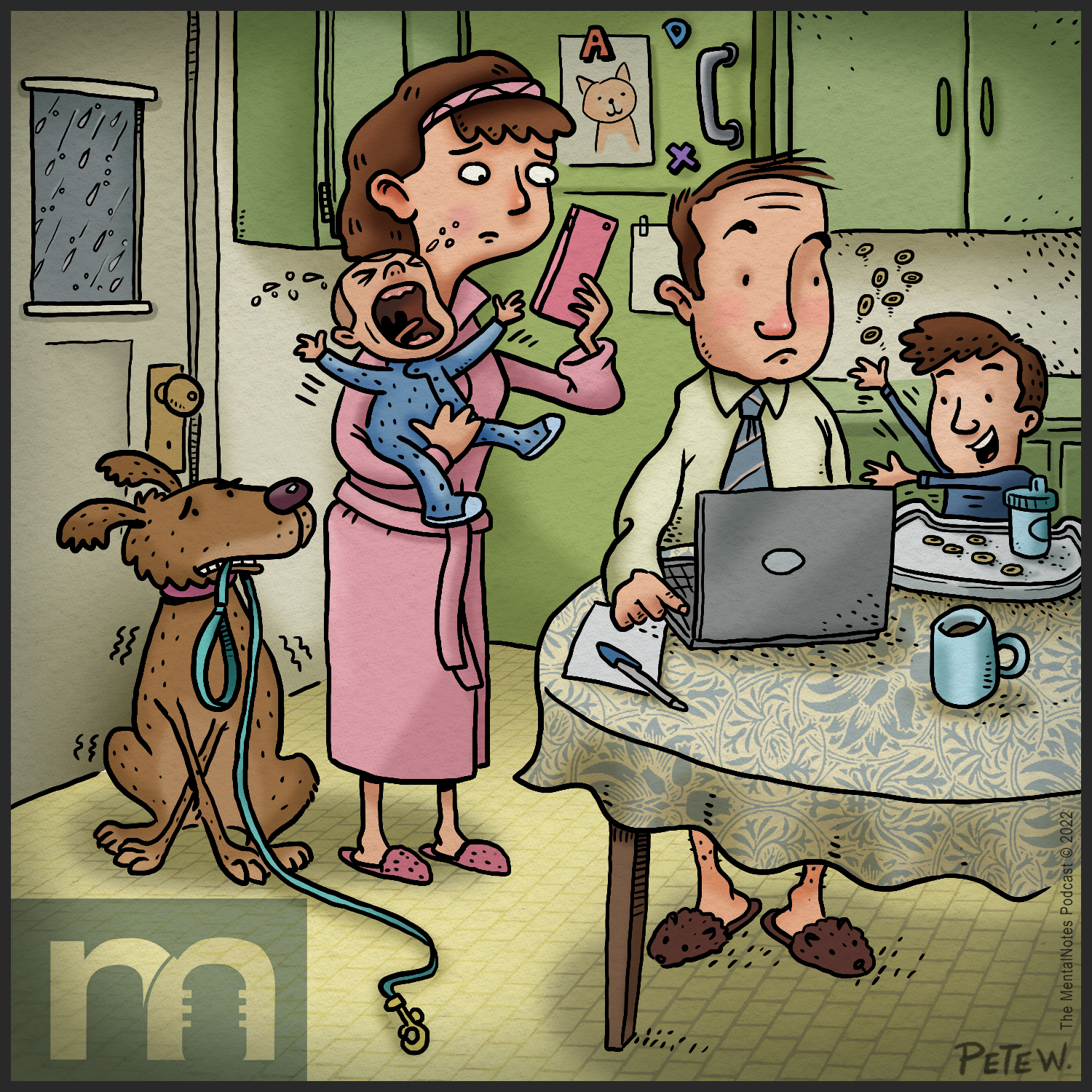 SCOTT DOW:
"If you're like most managers, your morning starts something like this. You wake up, grab the iPhone, check email, check Slack, and check your calendar. And what to you get? A Surprise meeting, a snarky email, a canceled flight, a crazy deadline and a stupid request. Then layer in the personal stuff. A sick child, a friend in need, the weather sucks, the trains late, and all the news you watch is depressing.
More often than not, you're going to wake up to the unexpected, and they aren't pleasant surprises. So what are you going to do about it? Remember, a good morning routine starts the day before. You should end your day by planning tomorrow. But then tomorrow comes and all those good intentions, they fly out the window, but they don't have to.
If you struggle with this, one of the morning routines you need is what we call cooling off or calming down. Here's what I mean by cooling off: Most morning routines run on autopilot, and they're guided by your habitual brain. You're in a hurry and just going through the motions. Brush your teeth, make coffee, feed the kids, walk the dog.
But you're also processing all those unpleasant surprises, and that triggers your emotional brain. Your emotional brain is going to overreact to the unpleasant surprises with negative emotions. You're going to be anxious and frustrated before you tackle your first task. And that's no good. So you have got to cool off.
You've got to calm these negative emotions and engage your rational brain, and you got to be intentional about it. It has to become routine. Some people do yoga, others meditate, some walk to work, others walk the dog. Some use the commute, others use a latte at Starbucks. But they all use that time to do the very same thing. They stop and think about what they're thinking, and they cool off. They calm their emotional brain down, and they engage their more rational thought centers. The former heavyweight champion, Mike Tyson said that everyone has a plan until they get punched in the mouth. We planned out your day and you wake up and get punched in the mouth. So what you're going to do?
You want to plan a little morning time, a little morning bumper, some time to collect your thoughts and manage your emotions. It doesn't take long, but it does take intention. You want to show up each day being the very best version of yourself. Competitive athletes call this 'putting on their game face' or 'getting their head right'. And they have pregame routines that enable that to happen.
You can't magically switch the on off button. It has to be a purposeful practice, a habit, a routine that becomes second nature. If you're not intentional about collecting your pregame thoughts and managing your pregame emotions, that plan you made is not going to happen. You need a little 15-minutes bumper your pregame routine to 'get your head right' to 'put your game face on'. When you do you'll be more focused. Productive and successful."
OUTRO
Thanks for listening. You can email us at info@mentalnotes.com. Feel free to share with your colleagues and follow us on all major podcast platforms.