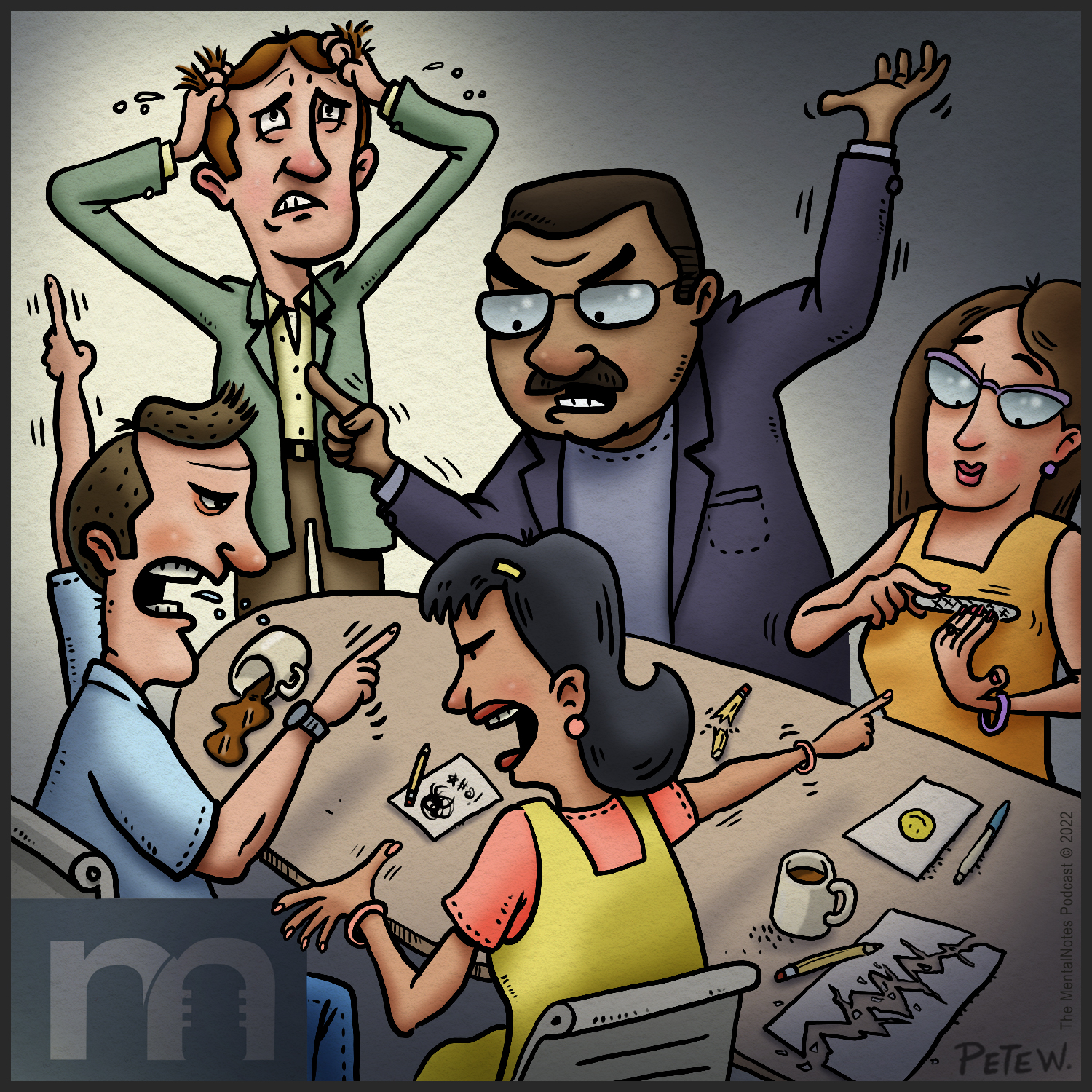 SCOTT DOW
"There are going to be times when everything's a battle; when every cross-functional discussion turns into a disagreement, debate, or a dispute, and that can be exhausting.
At the root of most every cross-functional conflict are two things:
A competing agenda, and

An ulterior motive.
You all work for the same company, but you come from different departments. Companies promote shared values, but they operate in silos. And functional silos, by their very nature, have different priorities, agendas, and motives.
That's okay, you've just got to bridge those gaps, and there are three principles I want you to keep in mind.
First one is this: embrace the conflict. It's easy to think, man, they just don't get it, but they do. They get their mission, but do you? They set priorities, agendas, and motives to full

fill their mission, and you need them to be successful. So lean into the conflict, be curious. Try to understand their priorities, and more importantly, their motives. Don't judge them, try to understand them.

Second principle is this: build a bridge. You've got to connect their priorities and motives with your own. And a good way to do that is to support their agenda. Look for ways to embrace their motives. If you show respect for their priorities, agendas, and motives, and you help them be successful, chances are they'll meet you halfway. And that's the fastest way to build the bridge.
Third principle is this: you've got to serve the greater good. Now, this is easier said than done. When you have competing agendas and ulterior motives, there's going to be conflict. And sometimes self interests get in the way. They get in the way of the group's or the company's best interests.
Remember, 'win-win' solutions aren't always possible. Sometimes, you need to let your priorities take a backseat. I'm not saying you give-in, but if you're dealing with a cross-functional conflict, and both sides of the conflict are motivated by the greater good - the good of the shareholders, the customers, and employees - it's going to be a lot easier to embrace the conflict and build a bridge.
So keep the big picture in mind. Embrace the greater good, embrace the conflict, and build a bridge. If you do, internal conflicts won't be as exhausting and they can even be rewarding."
OUTRO
Thanks for listening. You can email us at info@mentalnotes.com. Feel free to share with your colleagues and follow us on all major podcast platforms.