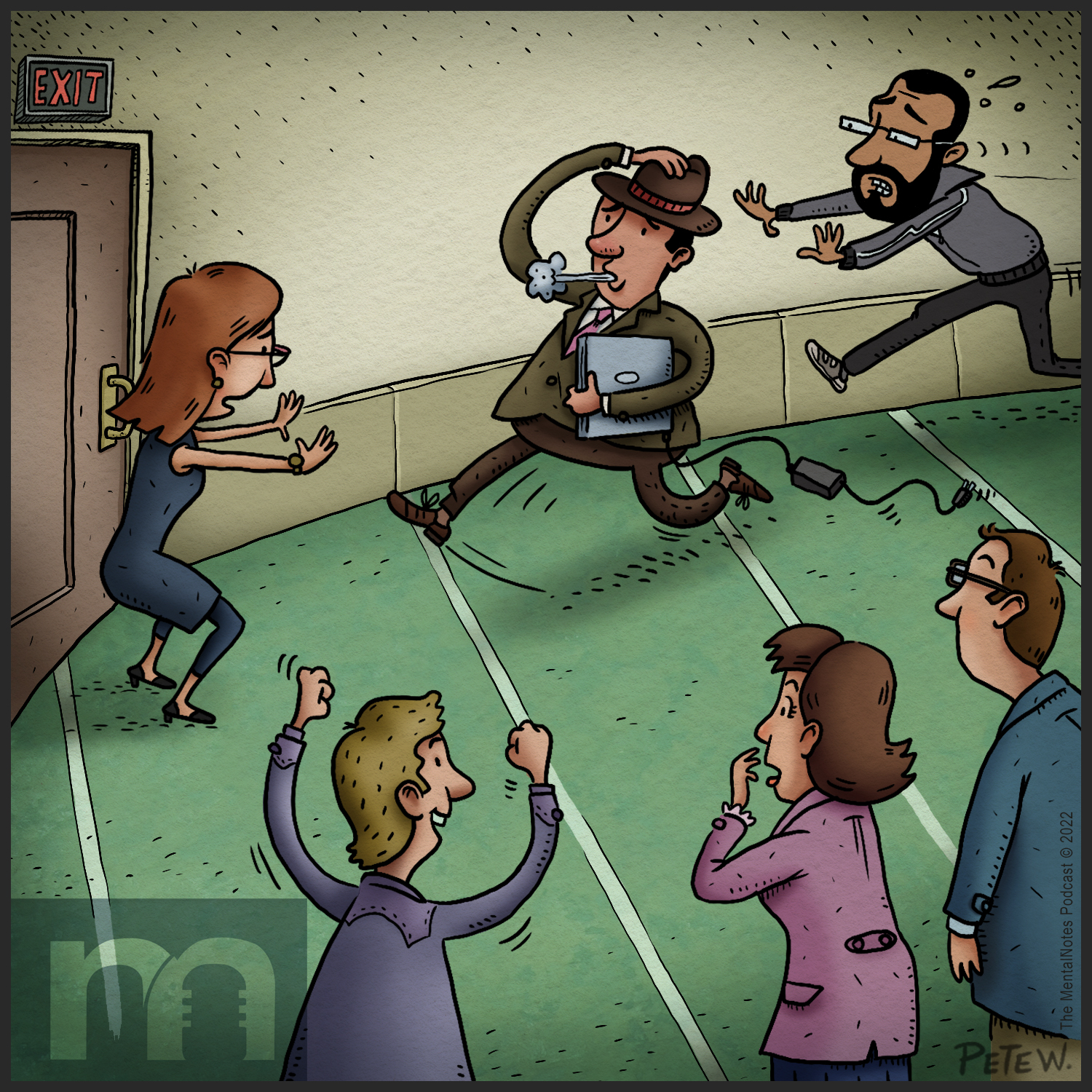 SCOTT DOW:
"If an employee is any good, they're a flight risk because other companies want them too. Even your low performers are getting offers because some of these people interview way better than they work. In episode 6, we talked about the importance of making employees feel safe, certain, and successful. In this episode, let's focus on 'hope'.
Hope is the glue that keeps good people engaged. But hope doesn't come easy.
People need something to hope for, and without some goal or direction, there's nothing to hope for.

Then people have to have a plan, and the more paths they can see to achieving their goals, the better.

People need confidence. They need to feel in control and able to overcome obstacles.
Without a goal, plan, and confidence, there is no hope. So keep this in mind when you're thinking about your key people. When you're in your one-on-one's, this is where you want to focus.
Keep their goals front and center and give equal time to their performance, professional, and personal goals.

Then collaborate with them on their plans.

Be as flexible as possible, and give them the leeway they need. Coach them around the roadblocks and offer encouragement and positive reinforcement.

One-on-one's are a good time to reflect on progress, which can build confidence and it's a good time to remind people of their strengths.
Five minutes of prep work before your one-on-ones will pay huge dividends, especially with flight risks. It's easy to come into these sessions running hot. You're racing from meeting to meeting, and prep time is hard to come by. I get it. But make the time. When people are uncertain about their goals, plans, and abilities, they're going to lose hope. And other companies are selling them hopeful thoughts.
Think about the people you're interviewing right now. You're selling them hope. They're hearing how their strengths can be applied in your world to achieve their goals. You're recruiting them, you're selling hope.
You need to make that same approach a routine part of your discussions with every valuable employee. There's an old saying from Alice in Wonderland, 'if you don't know where you're going, any road will get you there'. Without a meaningful goal, combined with a clear, attainable pathway, there is no hope."
OUTRO:
Thanks for listening. You can email us at info@mentalnotes.com. Feel free to share with your colleagues, and follow us on all major podcast platforms.