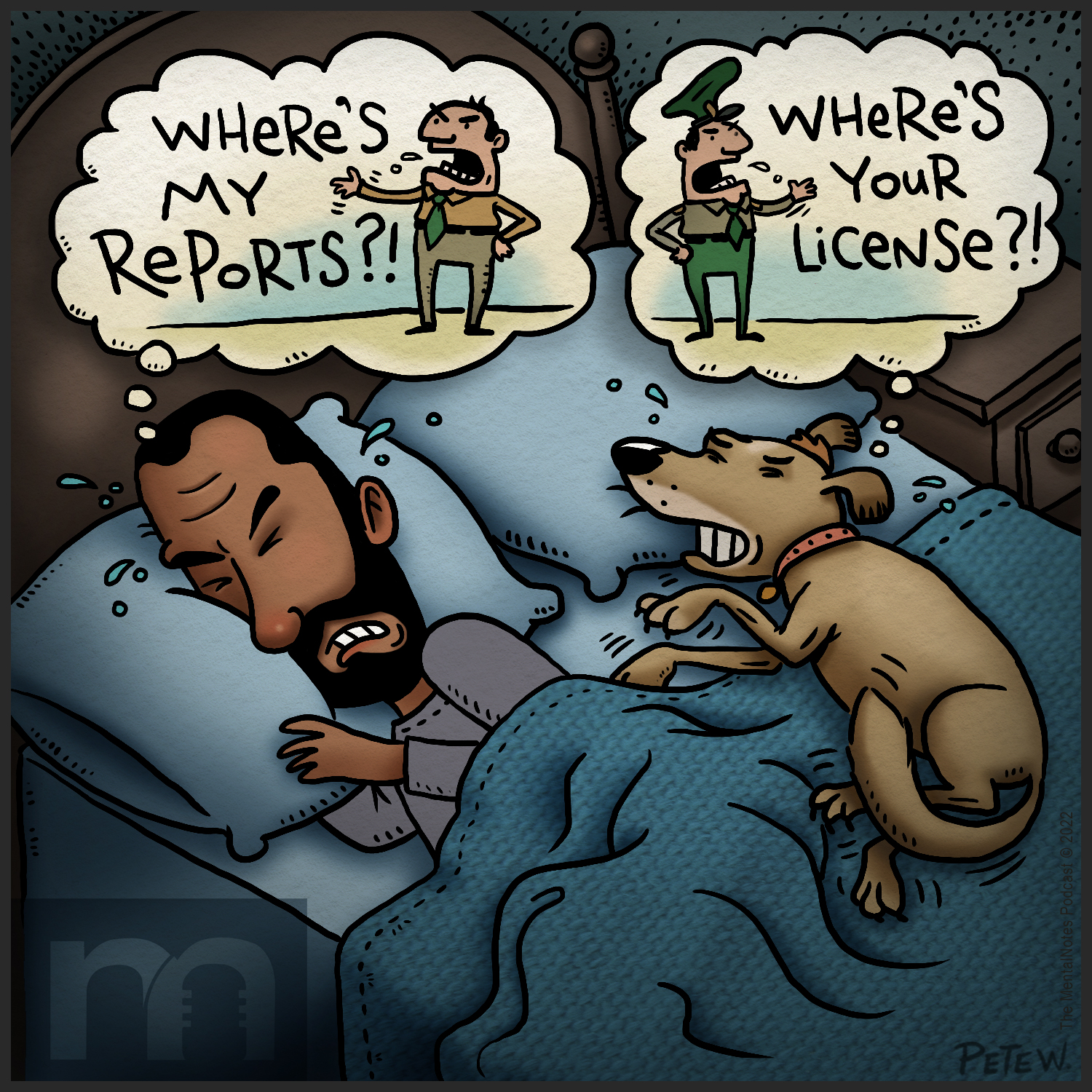 SCOTT DOW:
"If you're worrying too much, you want to get rid of the needless worry. Winston Churchill once said that he'd had a lot of trouble in life, most of which had never happened, and Churchill was referring to needless worry. There are three types of needless worry:
We worry about things that never happen,

We worry about things that aren't as bad as we think, and

We worry about things we can't do anything about.
We want to train your mind to avoid all that needless worry, but it's going to take some practice, and we're going to practice by taking worry breaks.
I want you to set aside 15-minutes a day to do nothing but worry. If we're going to worry, we're going to do it right, we're going to get good at it!
Whenever a worrisome thought comes to mind, I want you to use the Notes app on your mobile device to capture the thought.

Then I want you to hold that thought until your worry break.

If the thought pops back up, and it will, just remind yourself that you've already written it down and this will keep you from recycling that worry. (It's also going to help you perform better.)
Think of how often you're distracted by worry and you don't perform at your best. You're not present or focused in the moment, because you're worried about something else. That's a shitty way to go through life, and it's a bad habit that we need to break.
Before each worry break, I want you to remind yourself of three things:
Our brains are wired to imagine threats,

Assume the worst, and

Overestimate our ability to control events
Here's another way to think about it; our brains are wired to produce needless worry, so we have some re-wiring to do. When it's time for your worry break, open your Notes app and scrutinize all your worries. Chances are, you're going to find a worry or two that have already gone away, and you can cross those off your list.
You can also cross off the list imaginary threats, worst case scenarios, and things you can't control. So what's left on your list of words? You're left with tangible threats that are happening right now or potential threats you can do something about.
Churchill also said, "Let our advance worrying become advanced thinking and planning." He was talking about likely threats you could do something about. Think about how much happier and more productive life would be if you avoided needless worry. You can do it, but it takes practice, and worry breaks are a good place to start."