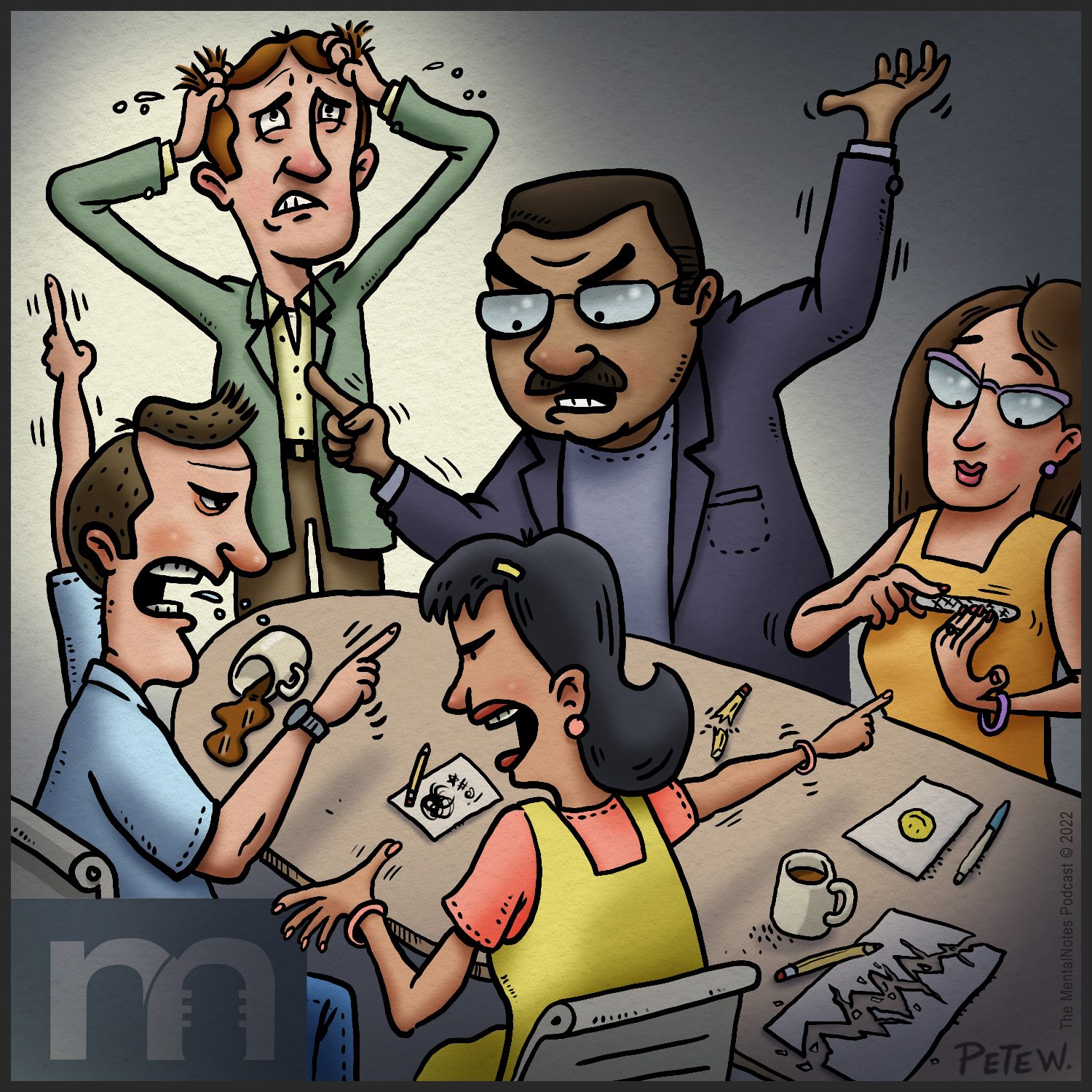 SCOTT DOW:
"You're going to have disagreements with managers from other departments inside your company. It's a common challenge because even though you work for the same company, you can still have competing agendas. The musician Eric Clapton gave great advice. He said,
'Nobody's right till somebody's wrong and nobody's weak till somebody's strong'.
I love those lyrics, and it's how I remember the science behind successful negotiations.
When people can't work out their differences, it's because someone feels 'right' or 'wrong' and someone feels 'weak' or 'strong'. But it doesn't have to be that way. If you don't have a highly collaborative, cross-functional style, you're not going to get very far because problems don't get solved and important decisions don't get made. The trick is to get your way without making your co-worker feel 'weak' or 'wrong'.
So how do you do that? I'll tell you. You let them dominate the conversation, but you can still steer that very same conversation. And I'm going to explain how. You want to listen more than talk. That's what I mean by letting them dominate the conversation. It makes them feel strong and in control. They don't have to fight to get their point across.
Ask for their advice for their opinion and for feedback. It's another way of making them feel strong and in control. It's also a very effective way of steering the conversation. You're asking the questions, they're doing most of the talking but you're leading the conversation. When they're talking show positive body language because a smile and a nod goes a really long way. It's another way of making them feel strong and accepted and heard.
Then focus on things you agree with and build some common ground. Thank them for their input and advice. Once you've done all that, then you can start making your points and try to tie your points back to what they said. If you're wanting to implement something, ask their support in doing so. It'll make them feel even more powerful.
If you want to introduce a new idea, try saying this: 'One of the things you said gave me an idea. What if...?'; then introduce your idea. It doesn't matter who gets the credit as long as you get what you wanted. Now, if you do all this and you still disagree, let's say you want to do plan "A" and they want to do plan "B". Ask for their advice on a plan "C". Ask them to think about a better way to create a 'win-win'.
Let them propose an option that creates a 'win-win'. It's another way of steering the conversation, and it's another way of showing respect to them. Later in the song, Eric Clapton said,
'I've seen some dark times never like this. Been on some thin ice, never like this'.
That's the way a lot of your peers, your co-workers feel today and nobody wants to be weak or wrong. Give people a break and let them feel right and strong. You'll be amazed how often you get your way."