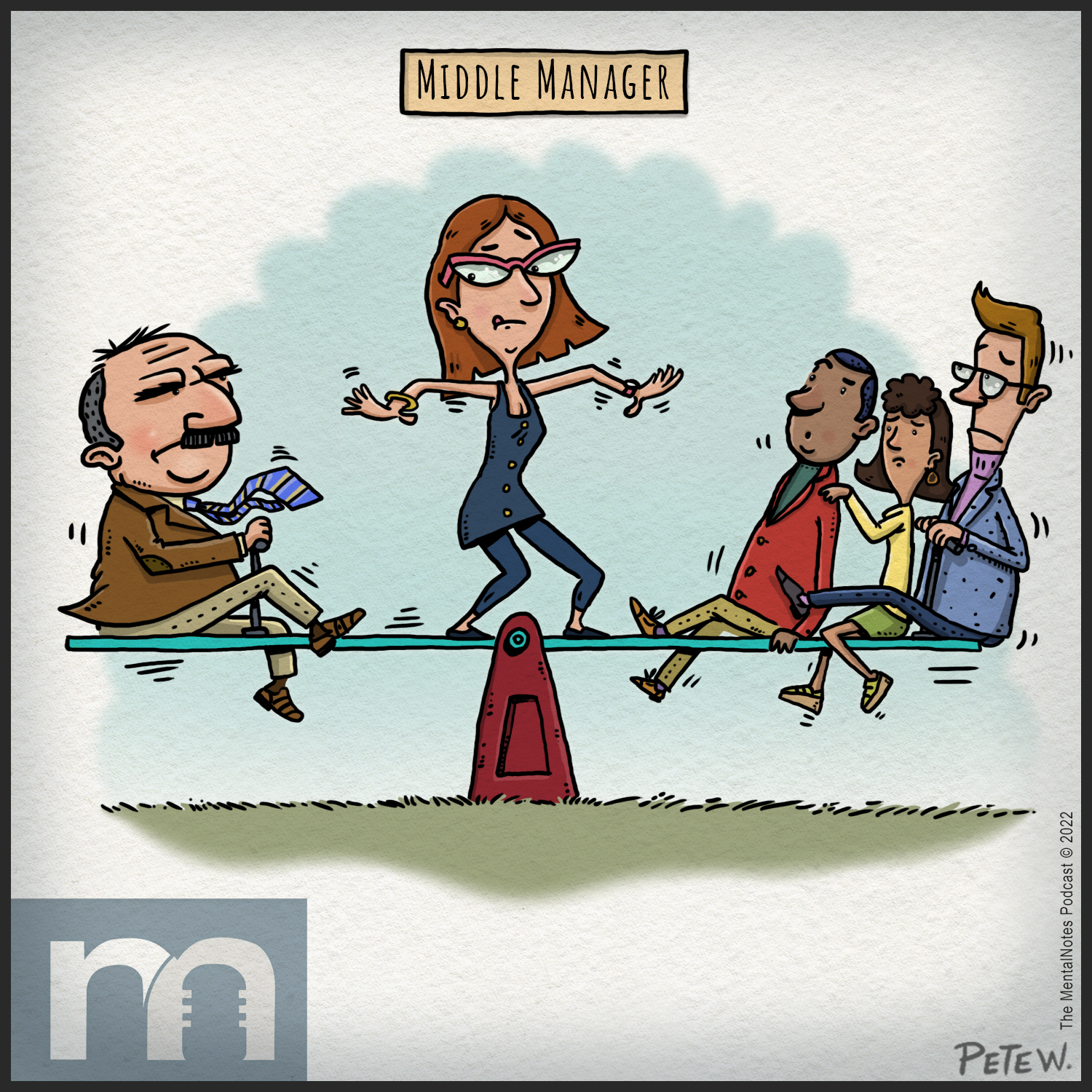 SCOTT DOW -
"If you're a middle-manager, 'congratulations'...and 'condolences'.
'Congratulations' because you're moving up!
'Condolences' because middle-managers have the toughest, most thankless jobs any company has to offer. It's the least satisfying, most stressful one-way ticket to burnout you can get. The highest rate of burnout across any company, in all industries is with middle-managers. And here's why...
You're going to have big responsibility and little authority. (Or, that's how it's going to feel.)

You're accountable with very little input.

You're sharing bad news and implementing unpopular decisions.

Your boss is going to complain about your team, and your team is going to complain about your boss.

You get pressure from your boss, pressure from above, and pressure from your team below.

You get questions you can't answer, information you can't share, and good ideas you can't act on.
Now, it's not all bad news. CEO's used to be executives, and executives used to be middle-managers. So if you're a career-minded manager, middle-management is part of the deal.
But don't worry, you can survive. You can even thrive as a middle-manager. And that's what these episodes are all about.
Your hard skills got you here, but you can't rely on them now. Middle-management is mostly about soft skills.
You've got to be able to listen, empathize and collaborate because you're going to be stuck in the middle.

To avoid burnout, you're going to need gratitude, mindfulness, and relaxation.

You're going to be in constant problem-solving mode, so you have to be patient, creative, and open-minded. Not to mention resilient and gritty.
These are all soft skills, but don't let them kid you. They're hard to develop because the only practice you're going to get is in the heat of battle. You're going to be learning on the job. And that's why middle-management is so stressful.
As you ascend in a company, soft skills are going to be much more important than hard skills. Middle managers have a tough gig. But remember this it can be an incredibly rewarding growth opportunity.
It's not easy, but you're going to learn how to manage your boss, manage your team, and most importantly, manage your thoughts, emotions and behaviors as a leader. And when you do, middle-management isn't all that bad. In fact, it's even enjoyable. And who knows? Before long, you may be running this place!"
OUTRO
Thanks for listening. You can email us at info@mentalnotes.com. Feel free to share with your colleagues and follow us on all major podcast platforms.